These are the best 3 Poses to Help Cure Blood Pressure. Blood Pressure is common nowadays even the children are fighting with such kinda harmful disease. The poses' effects are visible within two months of continuity.
1. Standing Forward Bend Variation (Uttanasana)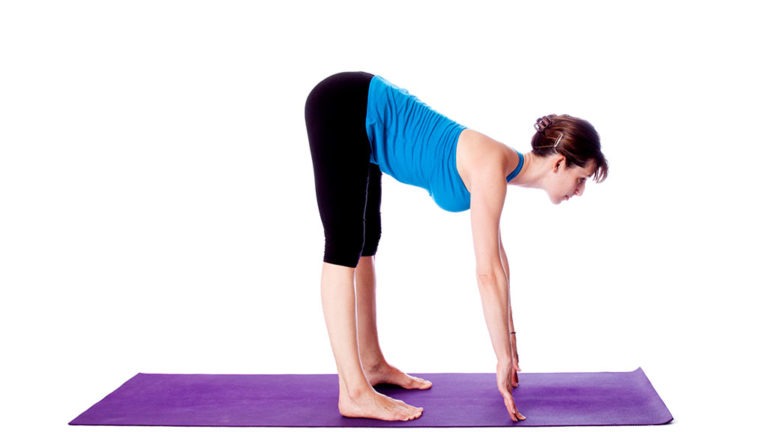 Procedure
Stand in a mountain pose.
Widen your legs around 3.5-4.5 feet apart.
Now to begin , interlace your fingers behind your back and squeeze your shoulders together.
Push your head little bit back as you inhale and then exhale while forwarding your upper body in between your feet.
Be in this position for 4-6 breaths.
2. Reclining Leg Pose (Supta Padangusthasana)
Procedure
Simply start with lying on the mat.
Come to your left side resting your head on your left-hand side by bending the left knee.
Make sure the knee and hip are in an alignment, so your body is in the straight line.
Extend the top leg and during that bend your top knee.
Hold your toe/ankle with your top hand. Take care that your arm is inside, not the outside.
Now, start to extend your right leg upwards as much as you can.
If you are stable, then start to strengthen your left leg.
Try not to roll back or roll forward which is very common and try to balance your body.
Hold this position for 3-8 breaths.
Repeat the same for the other side.
3. Standing Forward Bend (Uttanasana)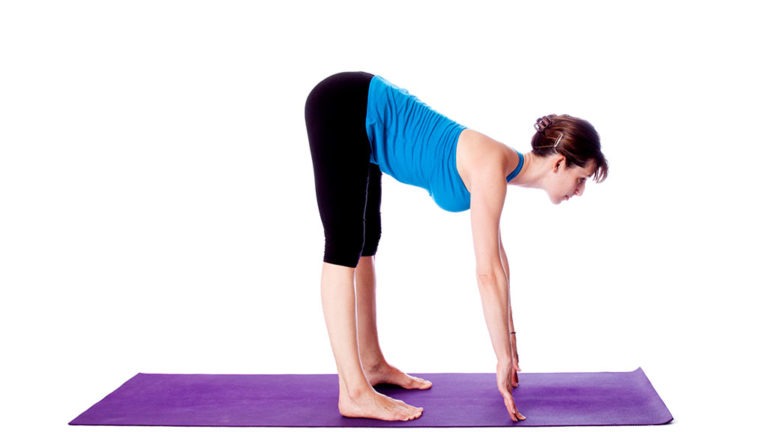 Procedure
Begin the posture with your feet hip apart.
Place your hands on your hips and firm your pose.
Inhale, and then exhale while bending your upper body forward fully.
Then after this, move your hands to your shins to the floor.
Try to touch your head to your shins. Inhale and exhale.
Keep the hold on this position for 4-6 breaths.