Are you looking for an ideal course in the field of yoga? Do you wish to take a break from your career or your hectic routine life? Then how about a relaxing retreat amidst the fresh mountain air or a professional oriented yoga course in Rishikesh through a yoga teacher training course?
Rishikesh
Breathe in the fresh mountain air as you enter the foothills of the Himalayas in the valley of Rishikesh. The sound of the temple bells, the twitter of the birds around and the atmosphere purified by the presence of the Ganges will simply rejuvenate your mind and soul. Feel and find your peace of mind as you meditate in a tranquil environment. Delve deep as you try perfecting a pose or asana and practice with a complete focus and enthusiasm under the divine surroundings of this holy land of saints and yogis. And connect with the goodness of mother nature. Best yoga teacher training in Rishikesh – Yoga course in Rishikesh India affiliated by Yoga Alliance, USA.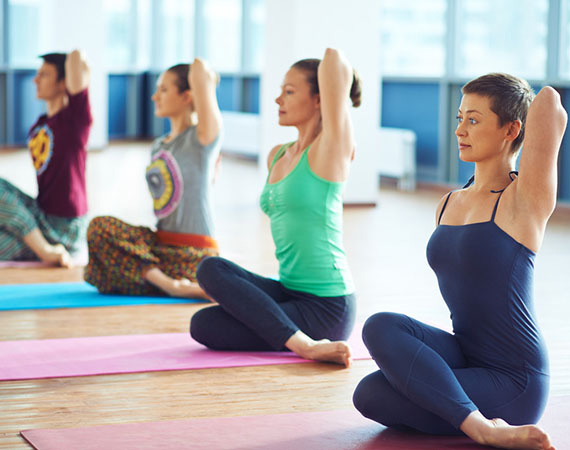 Different types of yoga courses in Rishikesh
Depending on your requirements and availability of time in hand, you may opt for a particular yoga course in Rishikesh. To get a brief idea of the various category of courses conducted by yoga schools in Rishikesh, here is a list of them:
100 hour yoga teacher training
200 hour yoga teacher training
300 hour yoga teacher training
500 hour yoga teacher training (200 hour + 300 hour yoga ttc)
4-day yoga retreat
7-day yoga retreat
If you seriously wish to pursue a bright career in the teaching field in yogic sciences, a yoga teacher training is ideal for you. On the other hand, if you want to just take a short break for a while from your hectic work life or your monotonous day-to-day schedules, a vacation combined with a yoga retreat program in Rishikesh is yet another divine idea.
Yoga teacher training in Rishikesh
A yoga teacher training program in Rishikesh gives you an indepth knowledge on asanas along with the yogic philosophy and much more to learn each day that you will want to look forward to. At the end of the course , there is an evaluation based on which you will obtain your final result. On successful completion of the course program, you will graduate as a certified professional yoga teacher. Here , it is important to enrol for a school that is certified under Yoga Alliance in order to determine its standard and authenticity.
Yoga retreat in Rishikesh
Get an elementary know-how of the techniques of relaxation, meditation, pranayama, yoga kriyas and Ashtanga yoga and Hatha Yoga through a short term yoga retreat for 7 days. Gain a meaningful glimpse of the simplicity of a yogi's life as you indulge in sattvic meals and the novel experience through Sadhana. Get into a phase of tranquillity as you awaken the spirituality in you and delve into introspection. Yoga Course in Rishikesh certified courses by Yoga alliance USA 200 hour, 300 hour, 500 hour Hatha & Ashtanga yoga in rishikesh, india.
So pack your bags and get ready for a unique journey to Rishikesh. Leave behind the pressures of your daily life that you have to face and enter the world of self-discovery and transformation to take you back home with and continue on through life's journey with motivation and enthusiasm.
Related Posts