Yoga Teacher Training Rishikesh – Best Yoga in India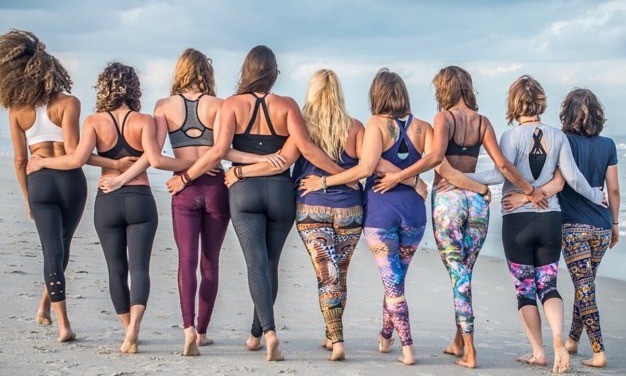 Do you have the inner urge to take your yogic skills beyond the asanas to a whole new level? Are you determined to master the know how and the tradition of this ancient practice? Are you willing to travel to the birthplace of yoga to achieve what you have been seeking so far? Then the land of yogis and saints – India awaits you and the "Yoga Capital of the world" Rishikesh invites you to come and experience a transformational journey to the path of the divine, a journey that will leave you rejuvenated – physically, mentally and spiritually. So come to India and join a Rishikesh yoga teacher training program to gain a meaningful education on the theory and practice of yoga, which will also enable you to get equipped with the teaching skills required to teach whatever you have learnt to others in turn. Yoga Teacher Training In Rishikesh, India at the best yoga school in Rishikesh – Yoga Alliance certified 200 Hour, 300 Hour & 500 Hour Yoga Teacher Training in Rishikesh India
Rishikesh – the ideal destination for yogis
For yoga enthusiasts who love to travel around and explore the globe, Rishikesh presents a great opportunity to combine your travel plans with yoga and meditation! You will find the best Rishikesh yoga school here. This small town in India is ideally suited for those looking for a tranquil spot close to nature and a divine atmosphere encouraging the practice and learning of yoga. Being the birthplace of yoga, you will find the roots of yoga deep seated here in this sacred land blessed by Mother Ganges. And besides your yogic practice, Rishikesh is also an interesting destination for sightseeing and visits to temples and famous ashrams such as Parmarth Niketan Ashram, Beatles Ashram and other places of interest like Ram Jhula, Laxman Jhula , Triveni Ghat and more. In addition there is a lot in store for the mountain lovers and adventure enthusiast yogis too as you combine your educational tour with some adventure such as rock climbing, river rafting etc. So here is the ideal place for you to make your trip worth your time and effort as you also pursue your Yoga ttc along. Come to Rishikesh and join the best Rishikesh Yoga School, Himalayan Yoga Association to gather the best of your yogic voyage to India.
Yoga ttc – the opportunity
A yoga ttc recognized by Yoga Alliance is the best way to obtain a professional qualification as an internationally certified yoga teacher which also makes you eligible to teach anywhere in the world or even begin your own yogic venture by opening a yoga studio and running it under your independent leadership. Thus the scope that you gain after completing a yoga ttc is simply vast. Besides a career as a yoga teacher also provides you job satisfaction as well as personal satisfaction from within. Unlike the conventional routine job , here lies a different opportunity for you- an opportunity that will add an edge to your career, an opportunity that will lead you towards self-discovery and an opportunity that will let you share and teach the yogic knowledge with the world! So just hurry up and grab this golden opportunity – the opportunity of a lifetime.
Get in Touch…
Addresss: Himalayan Yoga Ashram, Himalayan Yoga association, Gulab Nagar, Tapovan, Rishikesh, 249192, Uttarakhand
Contact no. : +919760206223
Email Id: vinyasaindia@gmail.com
Yoga Teacher Training in Rishikesh | 200 Hour Yoga Teacher Training in Rishikesh | Yoga School in Rishikesh | Yoga Course in Rishikesh | Yoga in Rishkesh | 100 Hour Yoga Teacher Training in Rishikesh | 200 Hour Yoga Teacher Training Certification in Rishikesh